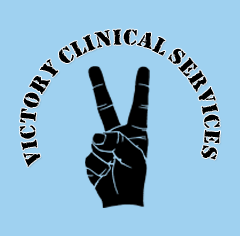 Contact Information
We now have FIVE locations in Indiana and Michigan:

Victory Clinical Services - Kalamazoo

401 Howard Street
Kalamazoo, Michigan, 49001
269-344-4458
fax: 269-344-4459
More Information



Victory Clinical Services -
South Bend

4218 Western Avenue,
South Bend, Indiana, 46619
574-233-1524
fax: 574-233-1612
More Information



Victory Clinical Services - Jackson

3300 Lansing Avenue
Jackson, MI 49202
517-784-2929
fax: 517-784-3030
More Information



Victory Clinical Services - Saginaw

508 Shattuck Road,
Saginaw, Michigan, 48604
989-752-7867
fax: 989-752-6830
More Information



Victory Clinical Services - Lansing

4902 South Cedar Street,
Lansing, Michigan, 48910
517-394-7867
fax: 517-346-7869
More Information




General Information: vcskazoo@sbcglobal.net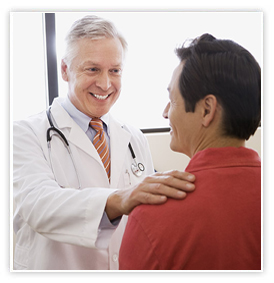 Who We Are

Victory Clinical Services is a state licensed methadone program, designed to provide medical and counseling services to individuals who are addicted to opiate drugs.

Our Mission

Victory Clinical Services (VCS) is to provide quality, value and optimal outcome outpatient substance abuse services to opioid dependent residents of Michigan and Northern Indiana, and to the adjoining areas surrounding these cities.
Vision

Victory Clinical Services applies a team approach to assist clients in eliminating the negative social, physical, and mental effects of substance abuse. Staffing patterns established to address the resolution of substance abuse problems include physicians, certified substance abuse counselors, and nurses. Treatment planning for clients is based on a holistic problem solving model which addresses each client as a unique individual with the potential to resolve substance abuse problems in a positive manner.
Values

Victory Clinical Services believes:
All patients and family members should be treated with dignity and respect.
All people should have access to substance abuse treatment services.
All patients should have freedom of choice in their treatment services

Program Goals
Reduce illicit drug use
Improve quality of life
Reduce criminal activity
Educate patients and family members of the disease of opioid addiction
Educate the community on the disease of opioid addiction



Testimonials

"My name is Mike and I am writing this in hope to share with others that there is a chance at freedom from addiction and all its misery.

My life has been pretty much alcohol and drugs, and in and out of jail and prison, with scattered happy times here and there. But the hard times most definitely outweigh the good times.

My drugs of choice are heroin/oxycontin. Although any opiate would do if they wer.en't available. Over the past 25 years I've been in and out of rehabs, NA, AA, etc. Always ending in the same result...back to the opiates. I've known for years that rehabs were never going to work for me. I'd say I was at the end of my rope and that's not a good feeling. Any rational thinking on my part was far and few between.

I was seeking other alternatives when a family friend this past summer (2005) asked me if I ever considered Methadone Maintenance. And actually no, I'd never really thought about it nor did I even know we had a clinic in Jackson [Michigan]. Thanks to the internet it was easy to find. I knew I had to try the program because there was no other option left for me.